Workwear leads to enormous quantities of identical textiles and the logistics around workwear can be an optimal starting point for largely closed material cycles. In comparison to buying textiles, resource-efficient use of materials can be supported by the business model textile rental/leasing. DiTex tests and evaluates quality, resource and sustainability effects of two closed-loop product lines made of recycled fibres and tests circular business models in a one-year test application with large-scale consumers. The aim is to generate transferable application knowledge to save resources and increase productivity in the rapidly growing textile sector.
Recyclable product designs
The textile industry has serious consequences for the environment: High consumption of water, pesticides and fertilisers in conventional cotton cultivation and environmentally harmful exhaust air and waste water emissions in synthetic fibre production and conventional textile finishing are only some examples. Hence, there is a need for closed-loop recycling, as recycled textile fibres avoid many negative environmental effects. But there is yet a lack of recyclable product designs and infrastructure to return recyclable textiles.
As a feasibility study, DiTex tests recyclable workwear and bed linen made of recycled fibres and evaluates their quality, resource and sustainability effects. It is being piloted in a commercial context because of the large volumes of identical textiles and well-organised logistics via fixed issue and return points.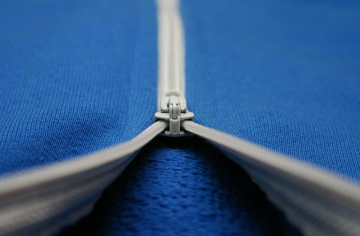 Information basis for sustainability assessment
The project is developing product design processes for high-quality textile recycling, piloting two textile product lines made of recycled fibres together with textile companies and testing circular business models in a one-year test application with large-scale consumers. Extensive textile-physical tests, washing and wearing tests will be carried out in the one-year test phase. The product lines developed in the network will be equipped with an "intelligent label" that ensures a flow of information about relevant parameters of the respective textile product between all stakeholders in the textile cycle. The "intelligent label" will provide the textile industry with knowledge about resource-efficient recycling management in the textile sector via a database of proven products and information.
The research partners carry out accompanying analyses and assessments such as a feasibility study as well as comparative life cycle assessments, which examine the product life cycles from production to disposal with all their costs and will review actual sustainability effects of these innovations. The description of the business model, the evaluations and the material pool are made publicly available free of charge. The scientific partners will use the testing concepts and quality standards for rented textiles made of recycled material in future analyses.
In addition, a total of 5 "Market dialogues" in which stakeholders discuss various topics such as product requirements, recycling capacities or sustainability certification are part of the project.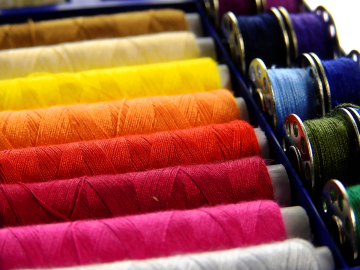 Industry and application focused
The Institute for Ecological Economy Research (IÖW) coordinates the network, manages the process, actor and cost analyses, the market dialogues and the evaluation of the eight-month pilot phase. All partners are involved in product design and market dialogues. WILHELM WEISHÄUPL e. K. and Dibella GmbH take over upscaling and test production of the textiles. As a service provider, circular.fashion UG contributes IT solutions and know-how. The Hohenstein Institut für Textilinnovation gGmbH and the Faculty of Textiles and Design at Reutlingen University are responsible for textile testing and the formulation of rental textile product specifications. The ifeu - Institute for Energy and Environmental Research prepares overview ecobalances. As an associated partner, MEWA Textil-Service AG & Co. Management OHG supports the acquisition of large-scale consumers as test users of the textiles and the testing of the rental or leasing business model.
Central results are: recyclable product designs for two textile lines, a digital information management for textile recycling and the business model description textile rental or leasing including evaluation of transferability, quality standards for rental textiles made of recycled material. Furthermore: a collection of material for the dissemination of the know-how required for a conversion to recyclable sustainable workwear to the textile industry and to textile bulk consumers. In particular, the overview ecobalances and market dialogues flank the Federal Government's efforts to implement the Federal Administration's phased plan for sustainable textile procurement.
---
Publications
Project flyer of the funding measure (German / English) (March 2021)
The project flyers offer an insight into the contents and goals of the ReziProK projects and present first results in each case.
Project sheets of the funding measure (German) (September 2019)
The project sheets provide a brief overview of the individual projects and their goals.
Contributions to the ReziProK Kick-off event in December 2019
Poster - in German (December 2019)
Presentation - in German (December 2019)
Picture credits: Markus Hein/pixelio.de; Bruno Glätsch/pixabay